Insurance
Are you looking for cheap, comprehensive vehicle insurance in Alberta? You've come to the right place. Our Happy to Help insurance agents are committed to tracking down the absolute best rate in Alberta, all while providing exceptional customer service. Let us show you how you can save.
Have Questions? We have answers.
Visit Goinsurance.ca to learn more
Get A Quote
Why Go Insurance?
We're not JUST about RVs. Go Insurance is your one-stop solution for all your buying and insuring needs, like home, auto, travel, and business. As a GO RV client, you also receive preferred discounted pricing on your other policies through us.
We make insuring the most important things in life easy, convenient, and affordable.
Visit GoInsurance.ca to learn more.
Learn More

We work for you!
As independent Alberta insurance brokers, we offer:

Flexible payment plans

A wide range of products and services

Expert advice when you need it

We offer fair, knowledgeable, and prompt claims services at all designated repair shops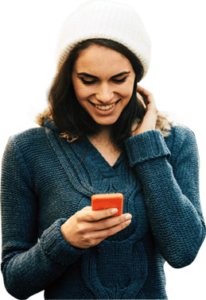 Call and We'll Answer
Our flexible hours and 24-hour claims service means when you need your broker, we are there for you!
Call us at 1-780-448-2298
Our Partners
Insuring your Recreation Vehicle with Go Insurance
Go Insurance works with a range of companies to suit your diverse insurance needs.
We carry a huge variety of carriers, which allows us to offer competitive rates and flexibility in policy options. This way you can enjoy the best combination of both.
Whether you need help with a claim or just general information, we're only a phone call away at 1-780-448-2298.

Ask us about all of our special discounts for preferred drivers including discounts for:
Dissapearing deductibles on home & vehicle