RV Parts & Accessories Catalogue
Yes, you can order RV parts & accessories online! Browse our parts catalogue HERE first, and then place an order by filling out the form below. Whether you're looking for power generators, jacks & levers, or outdoor living accessories, we've got you covered.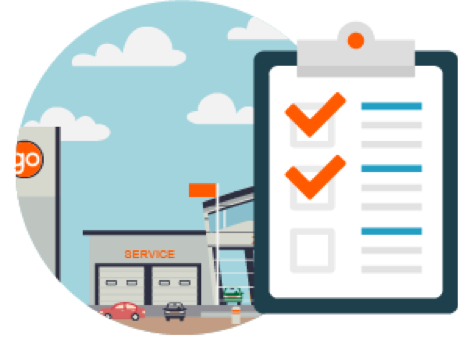 Why Buy Parts with Go RV?
Servicing your recreational vehicle with Go RV means saving 10-15% on every bill and enjoying the peace of mind that comes with certified technicians. We have three locations to choose from. Schedule your service online or phone to arrange your service appointment.
Go Card Rewards
Your Go Card gives you 10% off and 5% Go Card dollars on your parts and service purchase. Plus, earn $500 on your Go Card every time you refer a friend who purchases a RV.
OEM Parts & Accessories
At Go RV, we are your parts experts with direct access to Original Equipment Manufacturer Parts (OEM) so you get the right parts for your RV.
Service Promotions & Savings
When it comes to great service deals, GO RV has it all! Every one of our dealers has a unique way to let you save on scheduled maintenance and seasonal items.
Our goal is to provide you with the parts, accessories, and information you need in a timely, courteous, and professional manner. All of our Parts Advisors and Managers are factory trained and certified, and we carry a huge inventory of manufacturer original equipment parts for many major brands—from economy to luxury.
Go RV carries Original Equipment Manufacturer (OEM) parts for most makes and models, and if we don't have them in stock we can arrange fast delivery.