Member Exclusive
Winterization Offer
Winterization from
$49.99
for AMA Members
Regular price: $89.99
We've partnered with AMA to provide an exclusive offer for AMA members: winterization from $49.99 for new Go RV customers from September 11th to October 30th 2023!

That's an $89.99 value, just $49.99 for a limited time to eligible AMA members!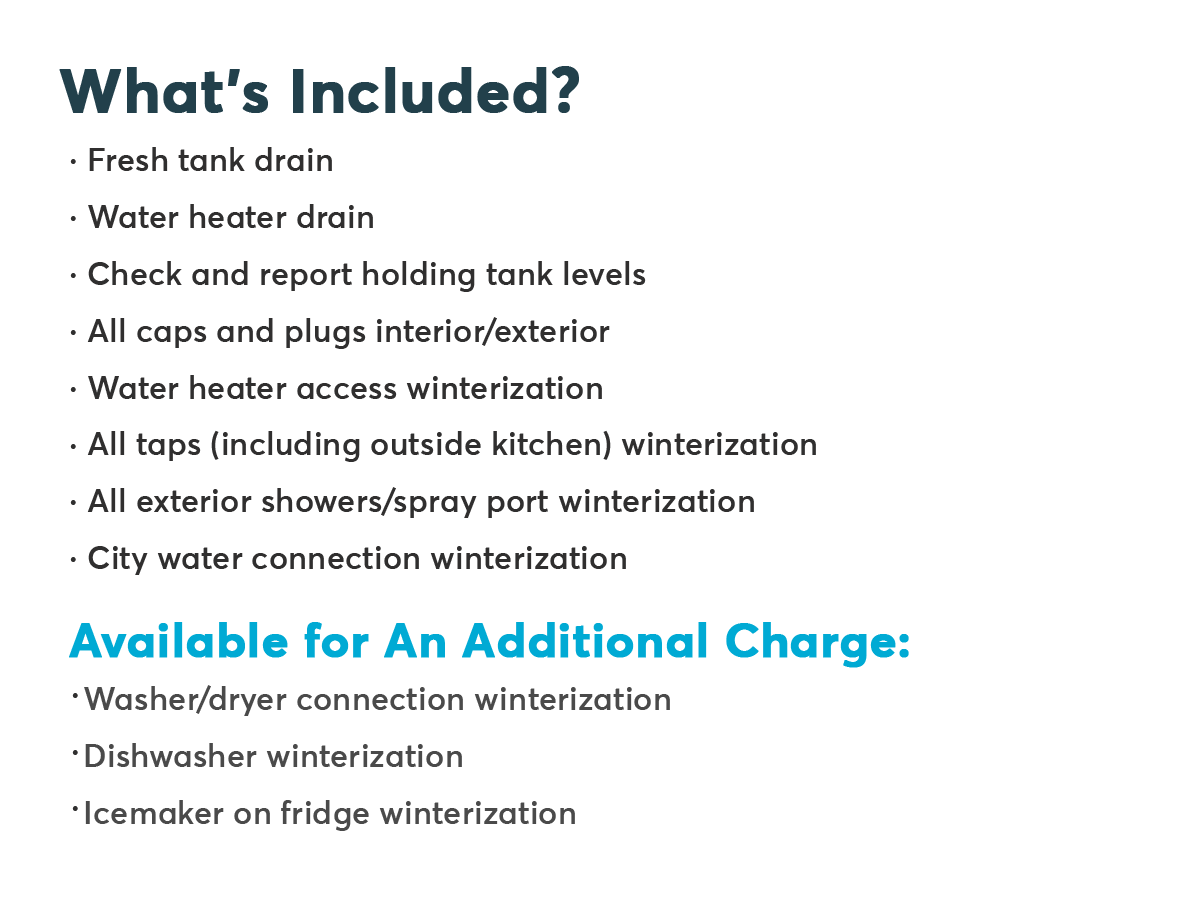 Disclaimer: Additional charges may apply if more supplies and shop time are required to due to size/features of the recreational vehicle. Applicable charges may vary. Contact Go RV for details.